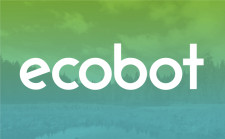 Ecobot launches free subscription option, widening access to digitized pre-construction environmental assessments.
ASHEVILLE, N.C., February 2, 2023 (Newswire.com) - Ecobot, the premier digital solution for mandatory pre-construction assessments, has launched a new version of the platform, enabling all environmental consultants across the country to leverage the core benefits of a proven digitized permitting workflow that has been used to generate over 85,000 regulatory reports. New customers can begin a free subscription using the self-service portal at ecobot.com.
Subscribers on the free plan can access Ecobot's core features, including the ability to collect field data using the mobile application, Ecobot Collector, and seamlessly execute QA/QC and generate Clean Water Act Section 404 wetland determination reports using the web-based Ecobot Manager. The launch of a free Ecobot subscription arrives as federal environmental agencies increasingly adopt digital permitting processes, while private industry calls for digitization to reduce permitting times for energy efficiency projects.
"Digitized environmental data is a crucial component to climate-informed development," said Lee Lance, Ecobot co-founder and CEO. "By unlocking Ecobot's core features for all environmental consultants, we are enabling the entire industry to have access to our proven framework for collecting, storing, and analyzing environmental data." With built-in features that promote accuracy and minimize errors, Ecobot shrinks permitting timelines and provides the data necessary for proper construction and mitigation efforts.
The free version of Ecobot includes:
Collector: Use Ecobot's intuitive, workflow-first mobile application to collect field data, with built-in reference tools and automated QA/QC for optimal efficiency.

Manager: Seamlessly QA/QC data and generate completed regulatory reports and geospatially-accurate shapefiles.

Self-service subscription: New users can subscribe to Ecobot without engaging with a salesperson.
Ecobot's free subscription plan is ideal for consultancies conducting small wetland determination projects (15 sampling points or fewer).

About Ecobot
Ecobot is a cloud-based platform that supports efficiency by optimizing data collection and management for environmental permits, and enables customers to utilize data in a variety of contexts. Ecobot helps customers deliver data consistency across a distributed workforce, and enables them to leverage field data for improvements to the construction lifecycle. See how Ecobot can transform your pre-construction permitting workflow at ecobot.com.
Source: Ecobot, Inc.
Share: