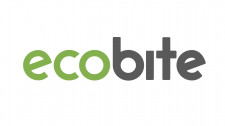 Environmental assessment platform launches discussion series highlighting critical industry trends
ASHEVILLE, N.C., April 4, 2023 (Newswire.com) - Ecobot, the premier digital solution for mandatory pre-construction assessments, today released the first installment of Ecobite, a bite-sized video and podcast series featuring passionate environmental and construction industry leaders discussing impacts of news and developments in their area of expertise. Monthly episodes will cover topics ranging from policy to innovation to technology. Ecobite is on-demand, quick, easy to understand, and is available in video, audio, and text formats via the Ecobot website. The kick-off episode presents a breakdown of the Infrastructure Investment and Jobs Act (IIJA) and its implications for different sectors within the environmental industry by Sunny Fleming, Industry Specialist in Environment & Conservation at Esri, an Ecobot partner organization.
Ecobite refreshes Ecobot's highly-praised webinar series, Convergence of Wetland Science and Technology, which ran 24 episodes from 2020-2022. The webinars, which reached over 5,000 industry professionals, showcased expert panelists from government organizations, legal and policy professionals, as well as scientists and project managers from large environmental firms.
"There are plenty of great news sources, but very few parse exactly what the implications of that news are for the industry," said Cameron Davis, Marketing Associate at Ecobot. "Ecobite fills that gap. We're lucky to have partners who are not only able to break down complex topics but who are really fun to talk to and learn from." Davis co-hosts Ecobite alongside Ecobot product manager and environmental scientist Liv Haney.
"The discussions we have on Ecobite are just like the quality conversations you can have with an expert or colleague at a conference," Haney said. "Now you can get that caliber of information whenever you want."
Access the inaugural episode of Ecobite and sign up for alerts for upcoming episodes here.
About Ecobot
Ecobot is a cloud-based platform that supports efficiency by optimizing data collection and management for environmental permits and enables customers to utilize data in a variety of contexts. Ecobot helps customers deliver data consistency across a distributed workforce and enables them to leverage field data for improvements to the construction lifecycle. See how Ecobot can transform your pre-construction permitting workflow at ecobot.com.
Source: Ecobot, Inc.
Share: